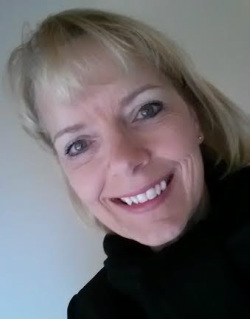 Janet Dahle
Founder & President

Principal Janet Dahle's extensive communications and media background includes traditional film and video, as well as development of innovative content for online and emerging media applications…corporate communications, educational games, social media, and integrated digital distribution across multiple platforms.

Leading creative teams across the Country and around the world, she brings the best talent to bear. From combat zones to corporate boardrooms, from disaster relief to demonstration & simulation...covering continents and communicating with broad-ranging audiences...MMP and Janet Dahle's professional capabilities have earned awards and respect.

Formerly Executive Producer and Vice President at Four Square, then Executive Vice President at Loma Media, Major Motion Pixels and Janet Dahle have performed a broad range of work for private and public sector clients including: BAH, CSC, DARPA, DHS, General Atomics, HP, Lockheed Martin, ODNI, ONR, SAIC, SDG&E and many others.

In 2011, Dahle was recognized with the Paula E. Sullivan Outstanding Achievement Award, by the San Diego Advertising Club.

She earned a Bachelors degree in Business Administration from Pacific Lutheran University in Tacoma, WA, and holds a Masters degree in Educational Technology/Instructional Media from San Diego State University.
---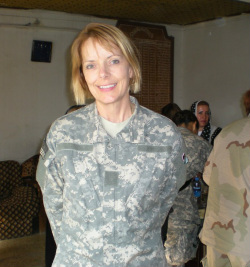 Concurrent with her civilian career, as a Captain in the United States Navy Reserves, her Public Affairs work (both domestically and overseas) includes developing strategic communications plans for senior United States Army, Air Force, Marine Corps, and Naval leadership. Experience conducting press briefings, developing talking points, writing press advisories/releases, responding to media queries, and initiating pro-active media contact. She has worked closely with many major news organizations, including ABC World News Tonight, Newsweek, USA Today, London Times and a wide variety of other international news organizations. She was awarded the Defense Meritorious Service Medal for her work in support of Combined Joint Special Operations Task Force—Arabian Peninsula (CJSOTF-AP) during a recent deployment in Iraq.

Her USNR leadership has included duty as Commanding Officer of Combat Camera Pacific, Director of Pacific Fleet Public Affairs, Officer-in-Charge of Navy Public Affairs Support Element, and is currently assigned as Public Affairs Officer for United States Strategic Command in Omaha, Nebraska.


---