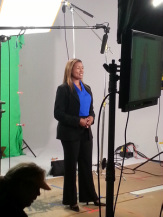 Scenario & Host Segments for E-learning
MMP recently consulted to produce business scenarios and host/guide segments for a corporate e-learning course.

What's most rewarding? Working with trusted colleagues, contributing a "level above" on creative, and delivering on top-notch technical specifications, within schedule and budget. It's never as easy as it looks, but even with a very ambitious production day, shooting 2-camera, on soundstage and against green screen...every member of the crew and the cast were complete professionals. Of course, that's why they were there...we only work with the BEST. And after an aggressive editing and development phase...a happy client, able to deliver a truly outstanding end product.

Learners, good news! Your training just got more interesting, more relevant, and more effective.

---
Making it real
MMP and Janet Dahle recently wrote, directed, and executive produced this presentation for Loma Media, SRI, and the DHS Science & Technology Directorate's Cyber Security Division. CSD works to create partnerships between government and private industry, the venture capital community and the research community. Interviews and supporting imagery shot in Seattle, San Jose, Washington DC, and Manhattan.
Click here to watch
"Reflections of the Real World"
Or click here to watch on the client page, with open captioning:
Reflections of the Real World
.
(Flash player required)
If it's Tuesday, this must be Belgium
Not like the movie of that title (1969, United Artists, Wolper Pictures), but similar to the whirlwind schedule involved, we shot six CSC Award for Excellence videos with Loma in the US and Europe in just two weeks. This example, in Brussels for two days, highlighted a stellar technology team and their mobile app.
Click to watch here:
"Fix My Street"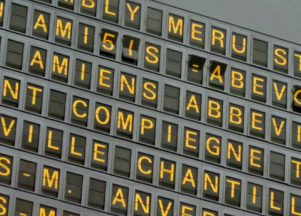 More details arriving soon!

2013 was a busy year, including business travel to LA, DC, Brussels, Paris, Berlin. And who could forget those business trips to Omaha and Memphis?!

Our recent work has included the defense, high-tech, oil & gas sectors, as well as work for non-profits and community events.

More to come in 2015...it's a great year!
---